MAJOR NEWS:
Kyler Murray
At 12:46 PM today, Kyler Murray announced (via twitter) that he will be "Moving forward, I am firmly and fully committing my life and time to becoming an NFL Quarterback." After there has been some back and forth on this topic. MLB is doing everything they can to retain the two way talent. Even suggesting a rule change to offer major league contracts to two way amateurs, a change where a player like Murray would be able to make more money quicker. At 5'10" some (RotoWorld) have reported that the Giants (Sixth overall pick) think he is too small to be an NFL QB. It looks as if he has made his decision.
UPDATE: Per Ken Rosenthal of The Athletic, "From the Athletics' perspective, the battle for Kyler Murray isn't over." (Article) Rosenthal states that no matter the signing bonus that an NFL team can give him, the ability to give Murray a major league contract on top of the $4.66MM signing bonus he received, the Athletics can top it, giving Oakland leverage. Quite the decision the 21 year old is facing.
The Athletics are nearing a contract with lefty Brett Anderson, per Susan Slusser of the San Francisco Chronicle (Twitter links). Anderson himself tweeted this evening (without divulging the team) that he's preparing for a physical tomorrow, so that may be all that remains before the agreement is finalized.It'll be a MLB deal for Anderson, Financial terms remain unknown at this time. There have been quite a few ups and downs over the years for the southpaw, who is now 31 years of age. Once a highly promising young hurler in Oakland, Anderson has often been effective on the mound but has dealt with countless injuries, particularly to his back. All told, he has made about half of the starts he might have over his decade in the majors. –MLBTR
STAT OF THE DAY
Weighted On-Base Average (wOBA) is one of the most important and popular catch-all offensive statistics. It was created by Tom Tango to measure a hitter's overall offensive value, based on the relative values of each distinct offensive event.
wOBA is based on a simple concept: Not all hits are created equal:
Batting average assumes that they are. On-base percentage does too, but does one better by including other ways of reaching base such as walking or being hit by a pitch. Slugging percentage weights hits, but not accurately (Is a double worth twice as much as a single? In short, no) and again ignores other ways of reaching base. On-base plus slugging (OPS) does attempt to combine the different aspects of hitting into one metric, but it assumes that one percentage point of SLG is the same as that of OBP. In reality, a handy estimate is that OBP is around twice as valuable than SLG.
Weighted On-Base Average combines all the different aspects of hitting into one metric, weighting each of them in proportion to their actual run value. While batting average, on-base percentage, and slugging percentage fall short in accuracy and scope, wOBA measures and captures offensive value more accurately and comprehensively.
MINOR NEWS
Zach Duke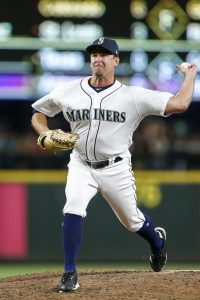 The Reds are in agreement on a contract with free-agent lefty Zach Duke, tweets MLB Network's Jon Heyman. Ken Rosenthal and C. Trent Rosecrans of The Athletic reported last night that the ISE Baseball client was in "serious" negotiations with Cincinnati. Duke, 36 in April, had mixed results as a starter with the Pirates early in his career but has come into his own in his mid-30s after shifting to the bullpen. That run of success may actually have kicked off with the Reds back in 2013, as Duke signed in Cincinnati after being cut loose by the Nationals and allowed just one run in 14 games (10 2/3 innings). –MLBTR
UPDATE: Duke's one-year contract with the Reds has now been announced by the team. He'll be guaranteed $2MM, according to Mark Sheldon of MLB.com (Twitter link).
Jose Lopez
The Reds announced Monday that they've designated minor league right-hander Jose Lopez for assignment. His roster spot will go to lefty Zach Duke, whose previously reported one-year contract to return to Cincinnati is now official. Lopez, 25, isn't that far removed from ranking as one of the Cincinnati organization's more promising young arms. However, after pitching to a combined 2.57 ERA with 8.8 K/9, 3.0 BB/9 and a 44 percent ground-ball rate between Class-A Advanced and Double-A in 2017, the Dominican-born righty took a step back in 2018. This past season, Lopez turned in a 4.47 ERA with 7.5 K/9, 2.6 BB/9, 1.21 HR/9 and a significantly diminished 29.1 percent ground-ball rate in 141 innings. – MLBTR
Young signed a minor-league deal with an invitation to spring training with the Orioles on Monday, Roch Kubatko of MASN Sports reports. The 33-year-old has received at least some big-league playing time for 10 straight seasons, though he didn't accomplish much last year in 41 games for the Angels, hitting just .202/.248/.303. He still has a bit of speed, which could be useful to deep-league owners should he find his way to regular playing time, but he doesn't offer much else, and the rebuilding Orioles will likely prefer to give at-bats to younger options. – CBS Sports
For the rest of the other transactions visit HERE